We've got a fresh haul of brand new updates to Kabuto for you! Lots of great customer feedback helped us prioritize some major fixes, we can't thank the Kabuto community enough. Here is what's new:
Device Activity Page

We've built a new tab for the Device page for Kabuto. When you select a device the first tab is now an activity page. You can see the device contact info and a new notes field. The activity page includes activity on:
Alerts for the last 3 months
Requests
Upgrades (Turned on and off)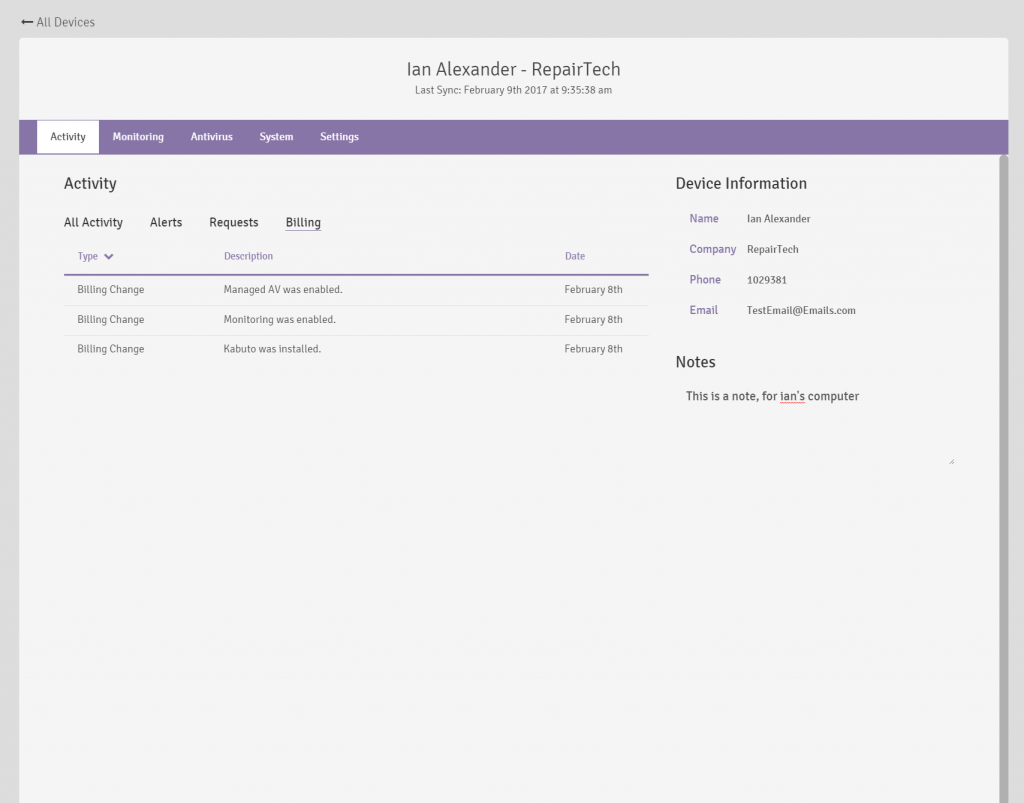 Remote Apps 2.0
The remote apps section on the Kabuto integrations page can now choose between downloading/running a file and opening a URL in a browser. You can also add as many as you want.
Example: Shops can add a link to their website and add it to the system tray menu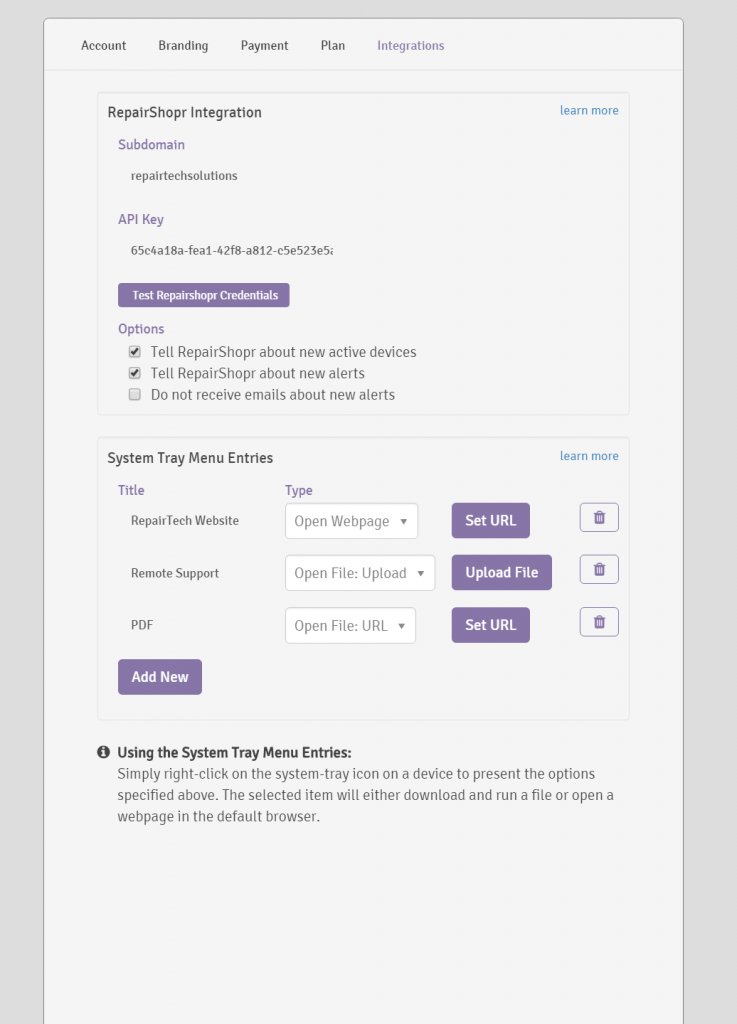 Reboot on Next Sync
Techs can now make a device or group of devices reboot on next sync.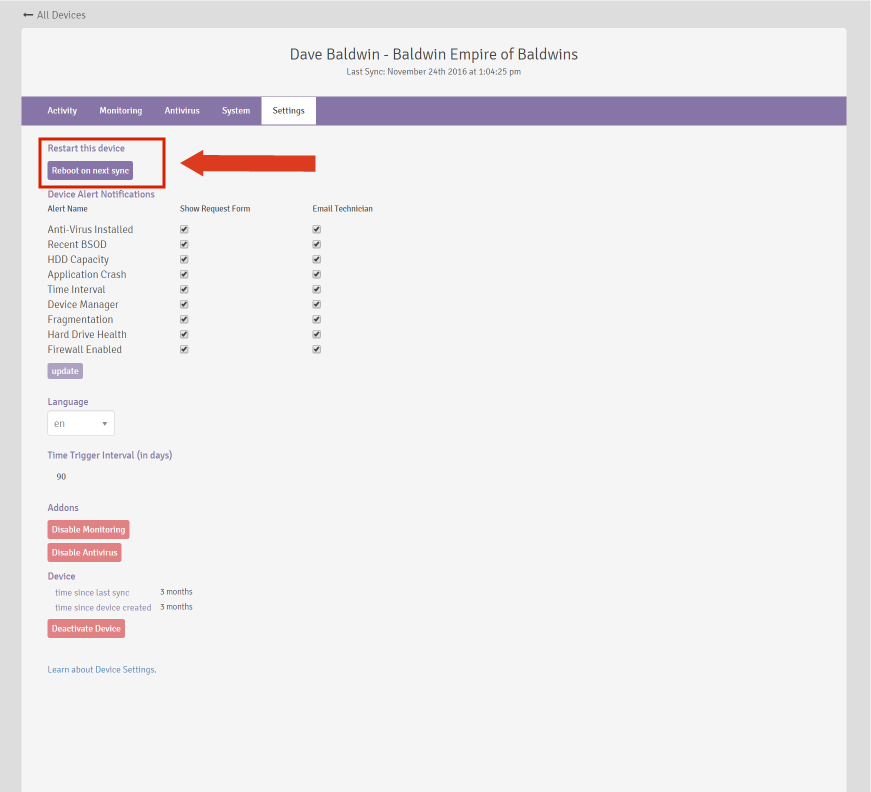 Kabuto Windows Release 1.3.1
Patch Management for Windows 10 now handles the update schedule differently by leveraging "Active Hours". This will only appear for Windows 10 devices.
Remote Session Integration has been dramatically improved and renamed to the right click system tray menu. More information can be found here: Kabuto Documentation
You can now reboot a single or many devices on next sync via the "Devices" page and the "Settings" page within a Device!
[Bug Fix]: A bug preventing Startup items and services from showing in the dashboard has been resolved.
[Bug Fix]: A bug causing Managed Antivirus licenses to say they expired 47 (!?!?) years ago has been fixed.
Kabuto Windows Release 1.3.0
New page on Online Dashboard for Device Activity and History
Ability to add Notes for each Device
Fixed issue where Managed AV scans were not running when scheduled
Removed Shadow from Kabuto Request Form (may add this back in later)
Not counting Windows Defender as an AV anymore in the "No AV" check
Improved Windows Firewall Check so that it shows prompt if Public OR Private Windows Firewall are disabled, rather than AND.
Improved stability and reliability of Kabuto Windows App
Added better debug logs, so we can find issues faster in the future
Lots of new stuff eh!?
Cheers!
The RepairTech Team