In addition to developing new features for our products and squashing bugs, we love to settle down with a good book. For this post, we worked together to curate a list of our favorite books about business and technology to share with you. Here are just a few of our favorites to help bring your thinking, habits and business to the next level. Feel free to share your top picks with us in the comments or on twitter @RepairTechInc! BYJZ2M749TGN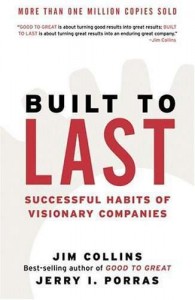 Built to Last: Successful Habits of Visionary Companies | Jim Collins & Jerry I. Porras
As part of a research study at Stanford's Graduate School of Business, Collins and Porras examined 18 successful and lasting companies to see what makes them different. Packed with examples and concepts, this book gives both visionary founders and everyday small business owners the insight and skills to build businesses that last.
Ian: "Built to Last is an interesting case study that compares visionary companies to their competitors and outlines their differences. It really taught me to think about the importance of the big picture: company culture, purpose, values, etc."
Peopleware: Productive Projects and Teams | Tom DeMarco
Peopleware explores the human aspect of software development and how our intuition and habits affect the technical products we create and the projects we manage.
Erik: "You don't learn much about managing people in a computer science program. This is a great book for programmers (or anyone else) to learn how to manage a team that's working on a technical project."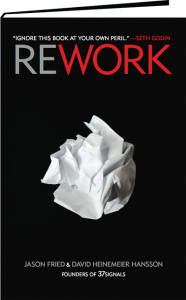 ReWork | Jason Fried & David Heinemeier Hansson
Written by the founders of 37signals, ReWork takes an edgy but straightforward look at what it takes to be a modern entrepreneur and create ideas with power and tenacity. It takes a left turn away from conventional business advice, and for that it's well worth the read.
Ian: "37signals is one of our favorite companies. This book provides a different perspective for looking at common business challenges that is exciting and inspiring."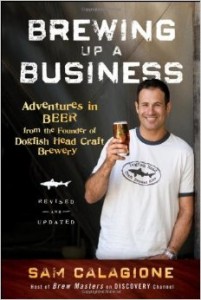 Brewing Up a Business | Sam Calagione
Calagione covers a lot of ground in this book. As the founder of Dogfish Head, he goes over both the evolution of his brews and every aspect of the business he built into the award-winning brewery it is today. It's equally entertaining and educational, and as well-rounded as Dogfish's beers.
Kristin: "Witty and fun to read, this book covers everything from the brewing process and bootstrapping, to hiring employees and incorporating a business. It's comprehensive and provides a solid foundation for starting any kind of business. Best paired with a Dogfish 90 minute IPA."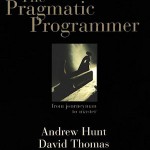 The Pragmatic Programmer: From Journeyman to Master | Andrew Hunt & David Thomas
Analogies and clear-cut concepts keep the programming process fresh and interesting. Programming is by nature an independent process of discovery, and the authors help programmers implement learning rules and processes to make their projects simpler and more organized.
Erik: "My favorite programming book. It's full of practical tips for becoming a better programmer."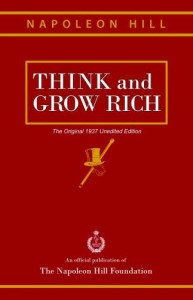 Think and Grow Rich | Napoleon Hill
Napoleon Hill's famous mental-exercise book teaches you everything you need to know to empower yourself for success. Hill makes real-world lessons which anyone can follow.
Max: "This is a major classic that my father recommended to me. The author, Napoleon Hill, had developed a relationship with the Scottish-American steel magnate and philanthropist, Andrew Carnegie. Carnegie charged hill with the task of interviewing and researching the world's most successful people and then publishing his findings in a book that the average person could utilize in their quest for success. After pursuing this goal for over 20 years, Hill succeeded and released this book in 1937."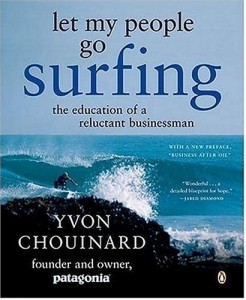 Let My People Go Surfing | Yvon Chouinard
'Let My People Go Surfing' is about how Yvon Chouinard went from from selling equipment out of his car to fund his surfing and climbing lifestyle, to leading the growth of Patagonia – and doing it all with a clear and responsible purpose.
Max: "Yvon Chouinard, founder of Patagonia and the pioneer of some of the world's most innovative and environmentally responsible sporting equipment, published this wonderful memoir about the journey that surrounded the development of his company. It resonated with me because Chouinard unabashedly confronts the importance of creating responsible companies and cultures with strong values."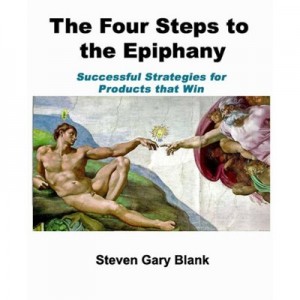 Four Steps to the Epiphany | Steve Blank
Blank's first book launched the lean startup methodology and catalyzed a shift in entrepreneurial thinking and doing. Coupled with Blank's customer development model, this is a powerful read for business owners and thinkers in any industry.
Ian: "This book is all about the importance of customer development. The most interesting thing to me about it was the distinction between product development and customer development, and how to interweave the two."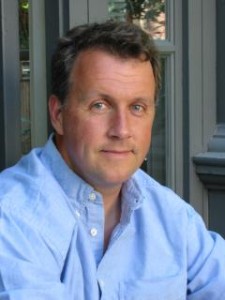 Essays | Paul Graham

Max: "This pick isn't a book, but it's excellent reading nonetheless. Paul Graham, one of the co-founders of Y Combinator, writes an online collection of short essays that cover a wide range of topics. He takes a rational approach to problem solving, building companies, and advancing your ideas. Great information and argumentation from one of Silicon Valley's major thought leaders."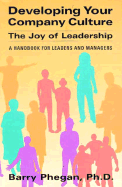 Developing Your Company Culture: The Joy of Leadership | Barry Phegan
A company's culture might just be its true bottom line. Happy, motivated employees believe in a business's mission and vision, and work hard to make sure that both are achieved. International corporations and neighborhood repair shops all have the opportunity to establish a strong culture, and this book takes a look at how businesses of all sizes have done so.
Ian: "This is my favorite book about company culture. It provides a lot of insight into how you can be a leader in your organization, and how you can    create a fun and productive environment for yourself and your employees."
If you have any favorite books that you recommend, post a comment or tweet us about it @RepairTechInc!
Cheers,
The RepairTech Team