Available Today! Kabuto Windows Patch Management
Security patches are critical for keeping your customers both protected and happy. Now you can use Kabuto to offer managed security to your customers and make sure they're covered.
Kabuto Windows Patch Management allows you to remotely ensure that client machines are always up-to-date. In this early version, you'll now have the ability to enable the Windows Update Service if it has been disabled and set the update schedule to any day and time. (e.g. Every Wednesday at 4am).
In the near future, we will be adding control over which updates are installed onto the device so you can make sure that only the required/important patches are applied to high priority devices.
Windows Patch Management is Included in the Monitoring Upgrade
The best part of this release is, Windows Patch Management is available to everyone today and is included with the Monitoring Upgrade. With the Kabuto Monitoring Upgrade, you get Triggers (alerts), App Patch Management, and Windows Patch Management all for just $0.50/device per month.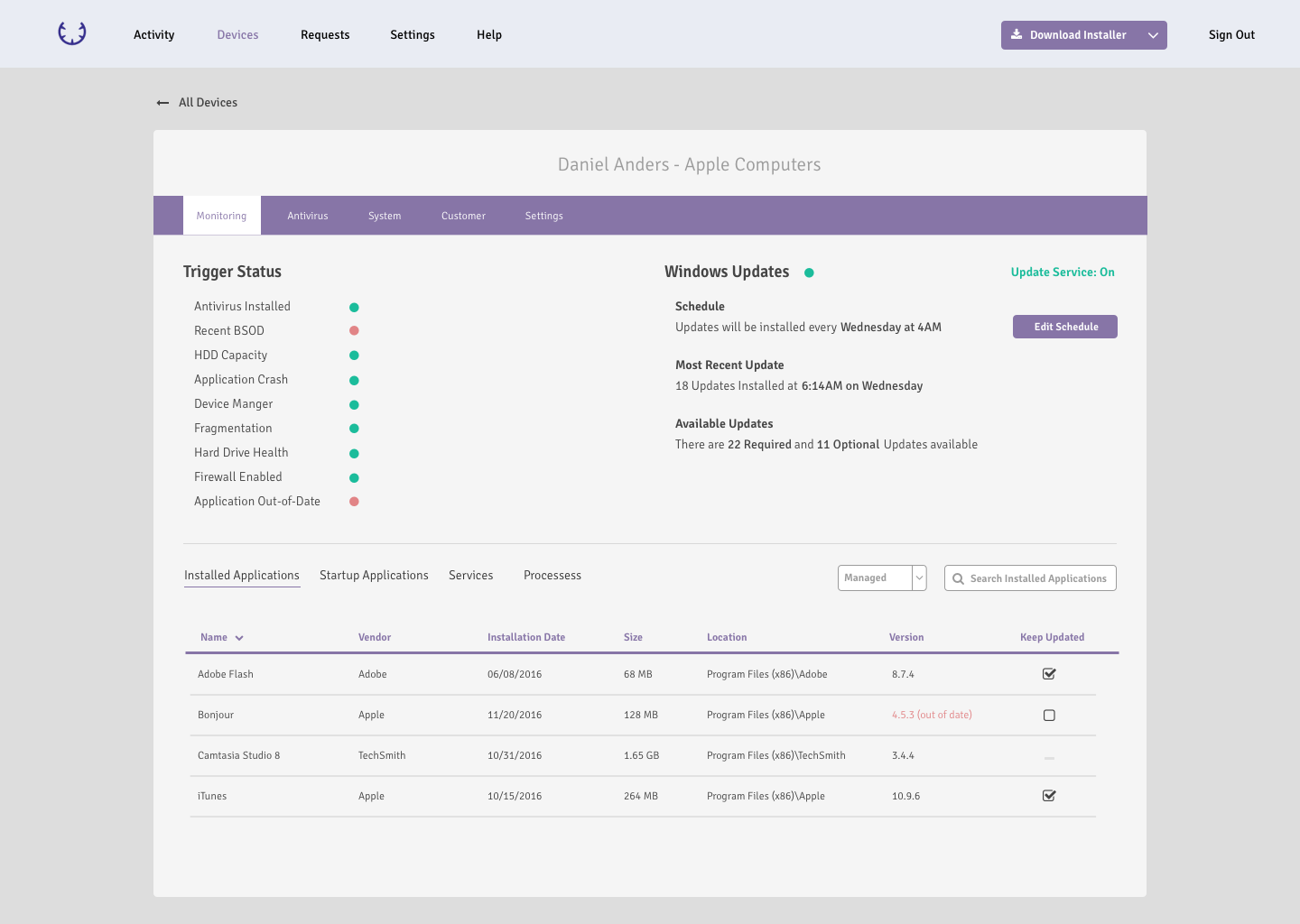 Requests Page Update

We've updated the Requests page to give techs more control over their service requests. To help track what has been seen, we've added a "read or unread" state in addition to the open and closed states that were available already. To quickly change the state of the request, check out the new "Mark as" button.
We've also added a Reply button that will open an email to the customer to make responses that much faster.
Finally, we've cleaned up the request viewing page so it's much easier on the eyes : )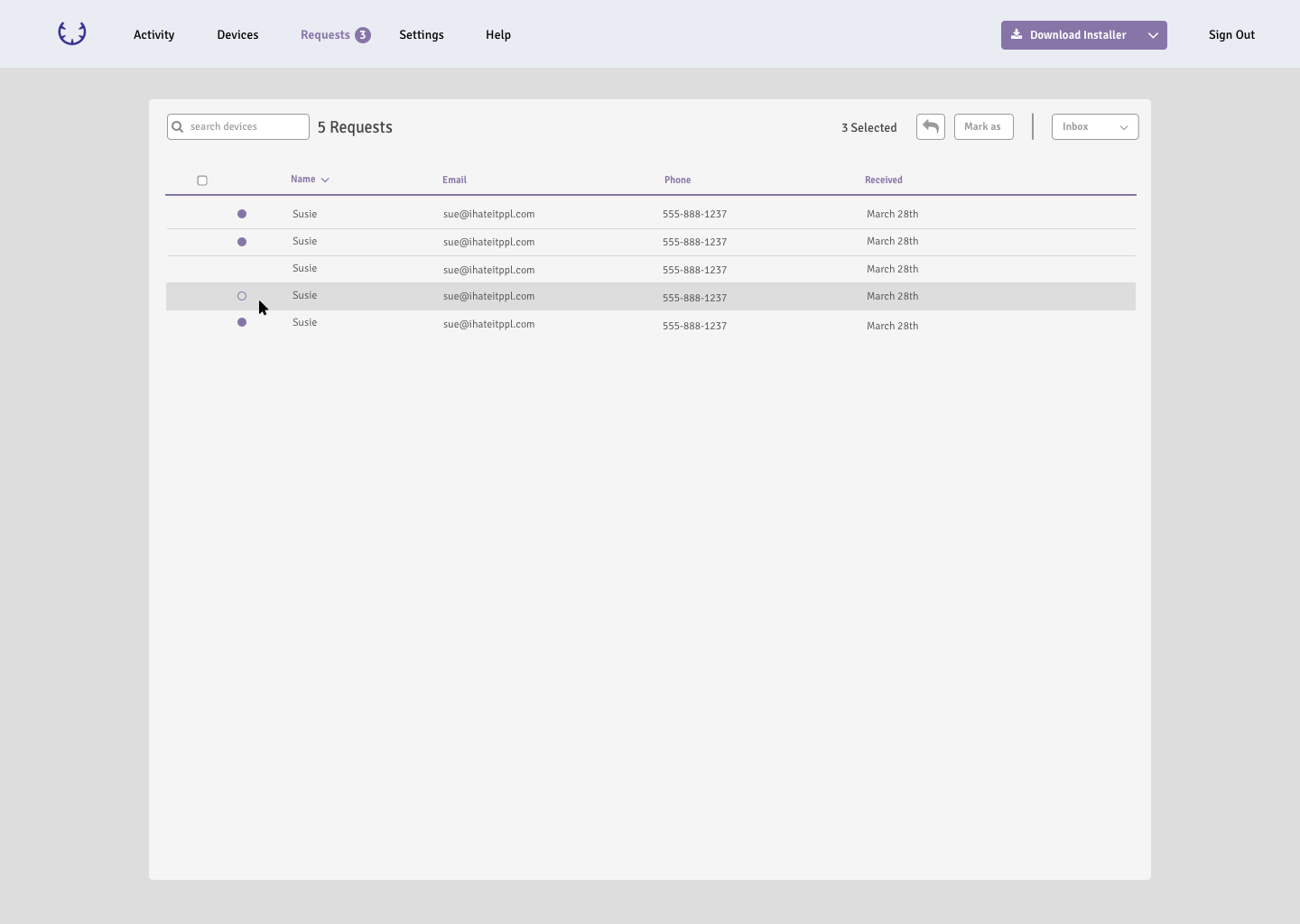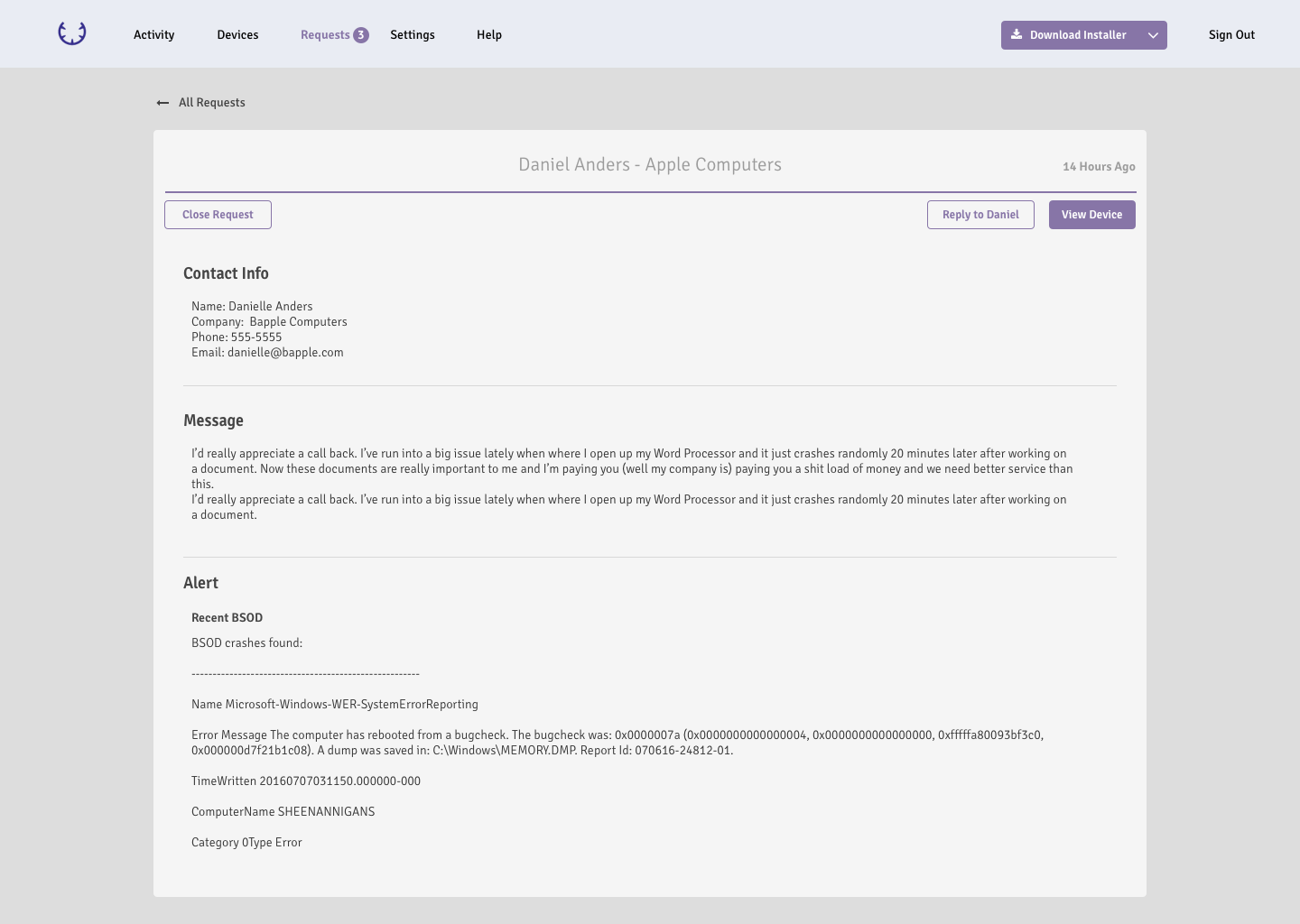 If you haven't yet given Kabuto a try, sign up today! Click here to learn more.
That's it for now. As always, you can get in touch if you have questions by contacting us at support@repairtechsolutions.com